Lazerpay has announced its decision to shut down operations after failing to secure funding in a recent funding round. The CEO and co-founder, Njoku Emmanuel, disclosed the development on April 13th and further stated his readiness to consider offers from companies interested in acquiring the startup's intellectual property (IP).
In his words, "We welcome offers from companies who are interested in purchasing Lazerpay's IP and who would like to continue building the future of crypto payments. We are more than happy to talk further about how our technology works, how we can help you set up to build or integrate with it".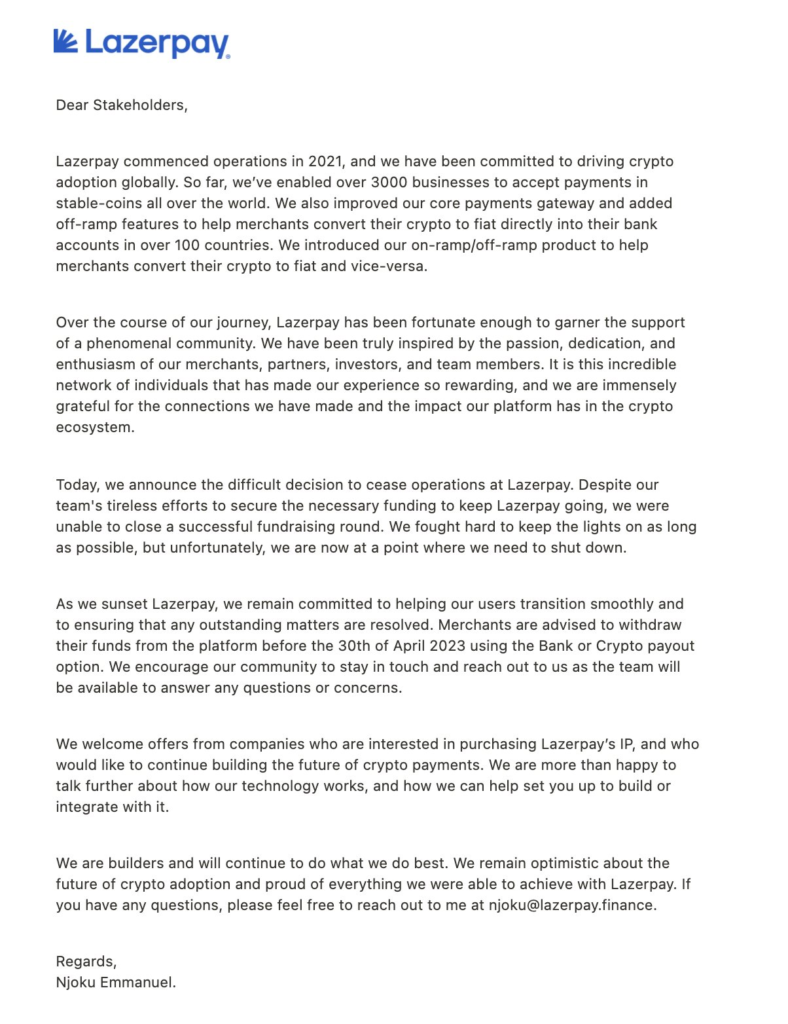 In 2021, Njoku Emmanuel founded Lazerpay with the goal of promoting global crypto adoption. The startup offers a service that enables businesses to accept stablecoin payments from customers around the world.
With over 3000 businesses onboarded and more than $1 million in transactions processed, Lazerpay had made significant strides before announcing its decision to shut down.
The startup plans to assist its users in transitioning smoothly by resolving any outstanding issues. It has advised merchants to withdraw their funds from the platform before April 30, 2023, using either the bank or crypto payout option.