Apple has announced the launch of its own Buy Now, Pay Later service called 'Apple Pay Later'. This feature allows users to take out loans and pay them back gradually. Currently available to a select few users in the US, the service will be rolled out to all eligible users in the coming months and can be found in the Apple Wallet with iOS 16.4 or iPadOS 16.4.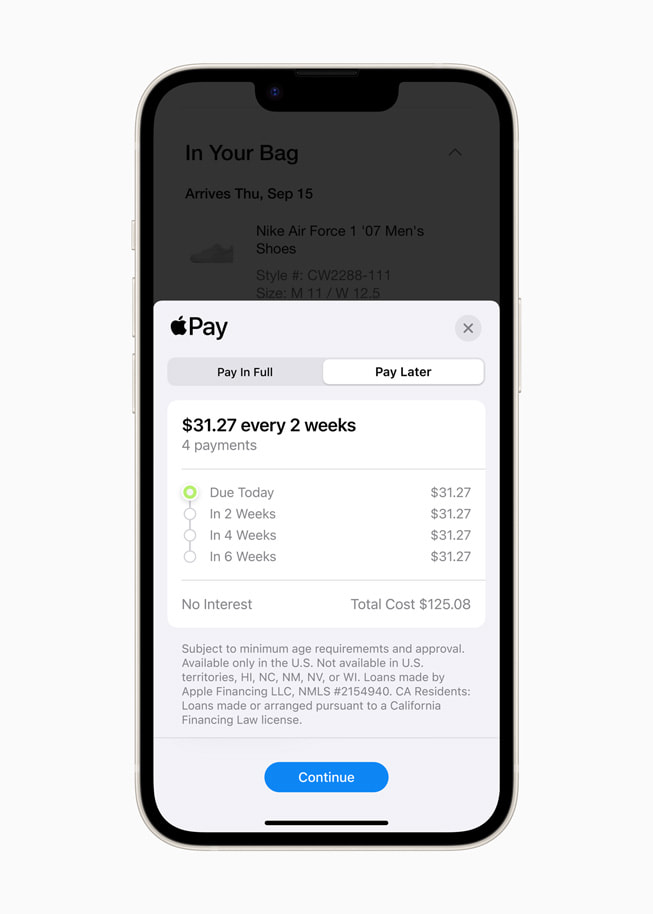 Through the service, users can apply for loans ranging from $50 to $1000 , with no added fees or interest. Repayments can be made in four installments over a six-week period, and the loans can be used for online and in-app purchases on iPhones and iPads with Apple Pay-compatible merchants. The Wallet app allows for easy tracking and management of repayments, without affecting the user's credit.
According to Jennifer Bailey, VP of Apple Pay and Apple Wallet, "Apple Pay Later was designed with our users' financial health in mind, so it has no fees and no interest, and can be used and managed within wallet, making it easier for consumers to make informed and responsible borrowing decisions."
The introduction of the service has been eagerly awaited since its announcement at WWDC in 2022, with the original plan to release it alongside iOS 16.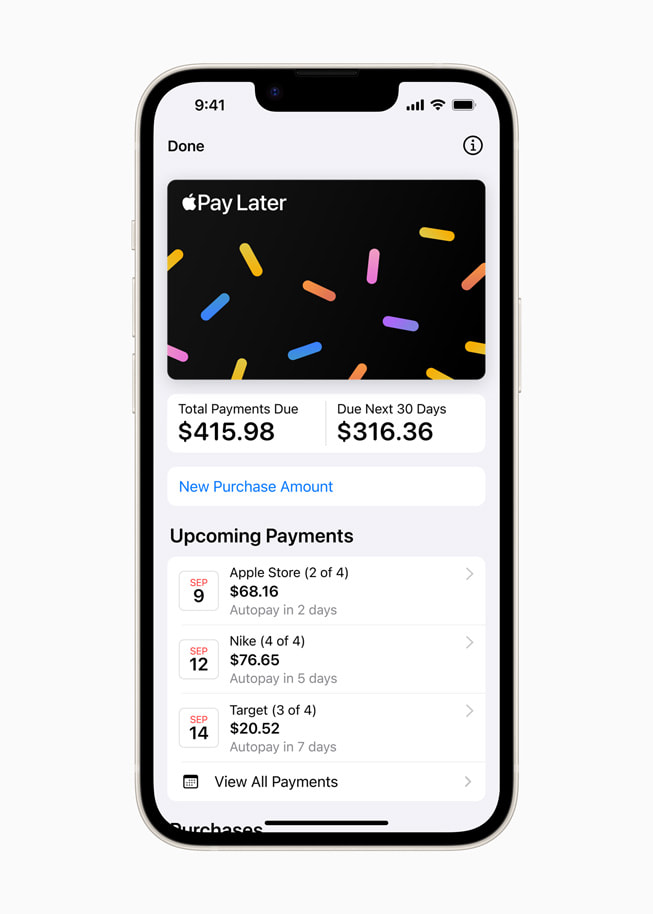 WWDC stands for Worldwide Developers Conference, an annual event hosted by Apple that brings together software developers and technology enthusiasts from around the world. At this conference, Apple typically unveils its latest software updates, new products, and tools to help developers create apps for Apple's various platforms.
Apple has established a new subsidiary, Apple Financing LLC, to oversee the program. This subsidiary is responsible for credit assessment and lending, while the Mastercard Installments program facilitates Apple Pay Later. Apple has announced that it will begin reporting Apple Pay Later loans to US credit bureaus from this fall.