On Wednesday, authorities in Senegal made the social media app TikTok inaccessible, as they continue to tighten control over dissent. This move comes shortly after they disbanded the country's main opposition party and detained its leader.
A clash between Pastef party leader Ousmane Sonko and President Macky Sall has led to sometimes forceful protests, including a recent one on Monday. These events have affected Senegal's image as a steady democracy in West Africa.
Senegal took action to dissolve the Pastef party and limit internet access. This move was prompted by the goal to control the spread of harmful messages on social media. These restrictions followed the charging of opposition leader Ousmane Sonko with various offenses, including plotting an insurrection and criminal conspiracy.
According to Moussa Bocar Thiam, the Minister of Communications and the Digital Economy, "The TikTok application is the chosen platform for individuals with bad intentions to spread harmful and disruptive messages that threaten our country's stability."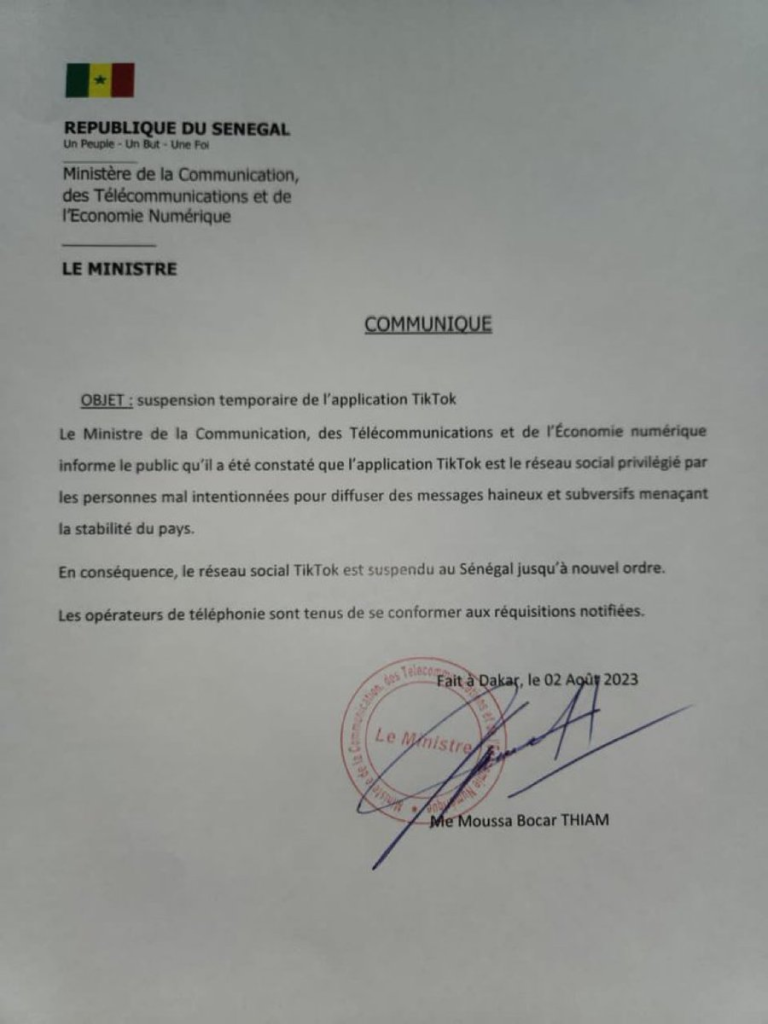 The events unfolding in Senegal, marked by the dissolution of the Pastef party and the restrictions on internet access, have sent ripples through the nation and beyond. These measures, taken under the pretext of curbing the spread of harmful content, have ignited concerns about freedom of expression and the future of democracy in the country.
As these developments continue to unfold, various organizations and international entities have been closely monitoring the situation, expressing their apprehensions about the potential implications for civil liberties. The unrest has prompted discussions about the balance between maintaining stability and upholding the rights of citizens.