TikTok, originally known for its short-form videos, is diversifying its content offerings by introducing support for text posts.
After incorporating image support to compete with Instagram, the platform is now taking on Twitter (now X) and Meta's Threads with the addition of text-based posts. As users seek alternative spaces to share text-focused content, TikTok is adapting to meet their demands.
The latest update allows users to share text posts along with music and stickers, a feature reminiscent of Instagram Stories.
With the latest update, the app's Camera page will offer three choices: photo, video, and text. Opting for the text option takes users to a text creation page, allowing them type out the content of their post. Adding further customization, users can include sounds, tag a location, enable comments, and allow Duets.
TikTok assures that text posts will be just as interactive and dynamic as any video or photo post, making sure that creators can connect with their audience in diverse ways.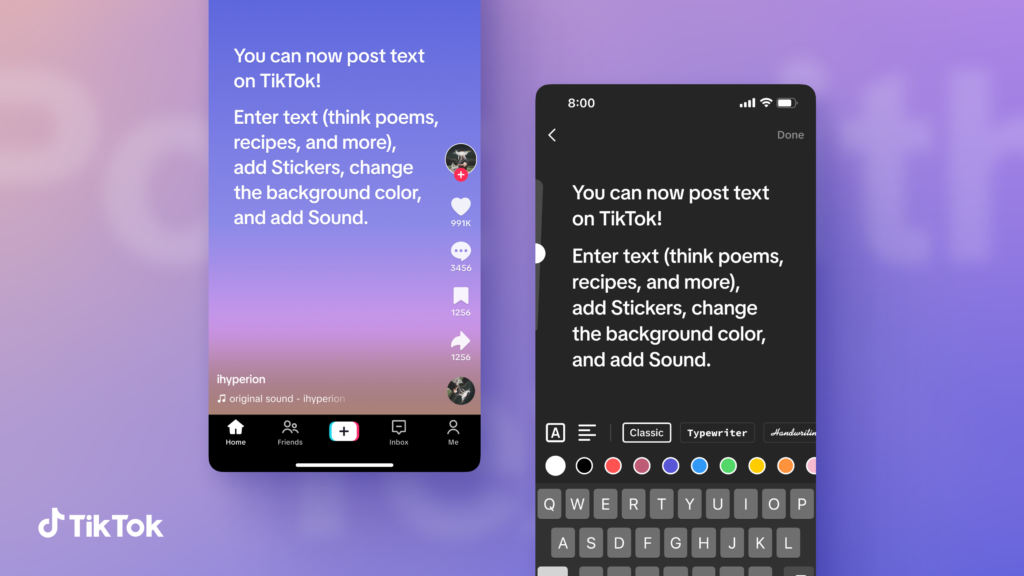 Incorporating stickers, tags, and hashtags is now possible for your text posts, allowing you to add a fun touch and improve engagement. The option to select from a range of background colors also personalizes your posts.
Like video or photo content, you have the flexibility to save your drafts, store them alongside other unpublished posts for future editing, or decide to discard them altogether.
Having established its dominance in the short-video market, TikTok is now seeking to broaden its horizons and provide users with additional avenues for self-expression. While the platform initially gained fame through its short videos, it is now venturing into new territories to challenge other popular social platforms.