Mobile devices are one of the significant inventions that technology ushered into the world. Nowadays, almost everyone is a proud owner of mobile devices. Over the years, different brands have produced more phones, and Android phones are the most post types in the market.
The use of Android phones has grown over time, especially in countries like Nigeria, which attract device manufacturers from across the world. Android devices went from controlling only 2.8% of the smartphone market in 2008 to controlling over 85% in 2009 globally. There are over 40 million mobile device users in Nigeria, and according to Stat counter, android devices control 78.68% of the mobile operating system market share while iOS is 14.81%. This statistic is unsurprising, as Android phone brands have put affordability and quality over anything else in making their devices.
The most popular Android devices in Nigeria are Tecno and Infinix mobile devices. Their prices are significantly lower than iOS devices, boosting their number of users year after year. While Infinix and Tecno share several similarities because they are Android phones, many Nigerians prefer one over the other, leading to an ongoing war of constant comparisons.
The main focus of this article is two Tecno devices that have often been compared to each other, the Tecno Spark 7 and Tecno Spark 8.
Tecno Spark 7
In early 2021, Tecno released the Tecno Spark 7, an entry-level smartphone. As expected, so many Nigerians purchased the new model to check out the specifications and get an upgrade from the Tecno Spark 6. The Tecno Spark 7 is very user-friendly with its vibrant design, excellent display, and good battery. The phone is quite heavy because of the size of the battery, but you'll get the hang of it once you start enjoying its unique features.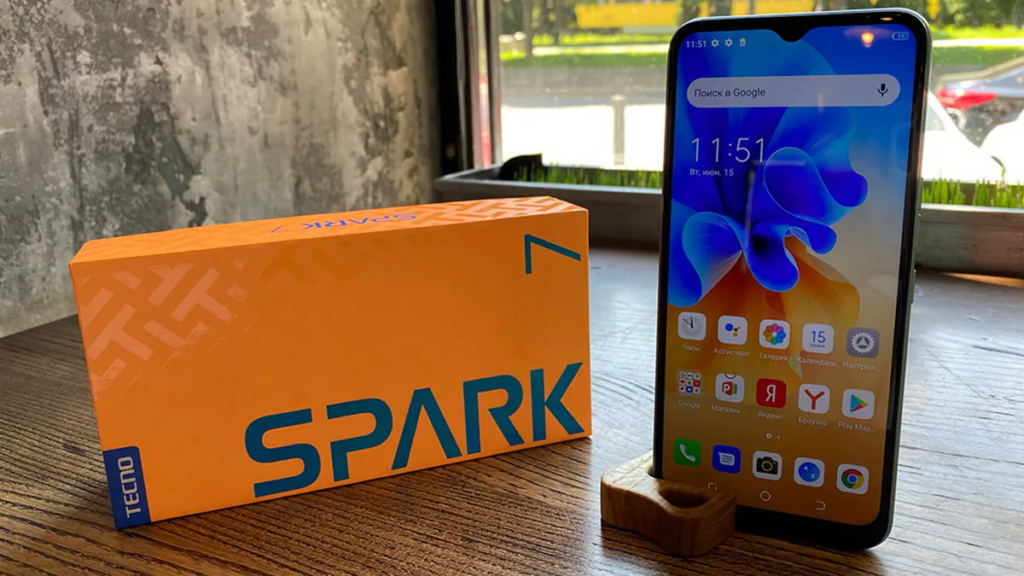 Tecno Spark 7 specifications at a glance
Display size: 6.52-inch HD
Rear camera: 16MP dual AI camera
Selfie camera: 8MP with dual flash
Battery: 6000mAh
Weight: 203g
Dimensions: 16.5 x 7.6 x 1 cm
Software: HiOS 7.5 based on Android 11
Processor: Mediatek Helio A25
Tecno Spark 8
Later in the year 2021, the Tecno Spark 8 phone was released, and as expected, Nigerians were torn between sticking to Tecno Spark 7 or buying the new Tecno Spark 8. The Spark 8 has very few similarities with the Spark 7, which is why we'll compare in the latter part of this article.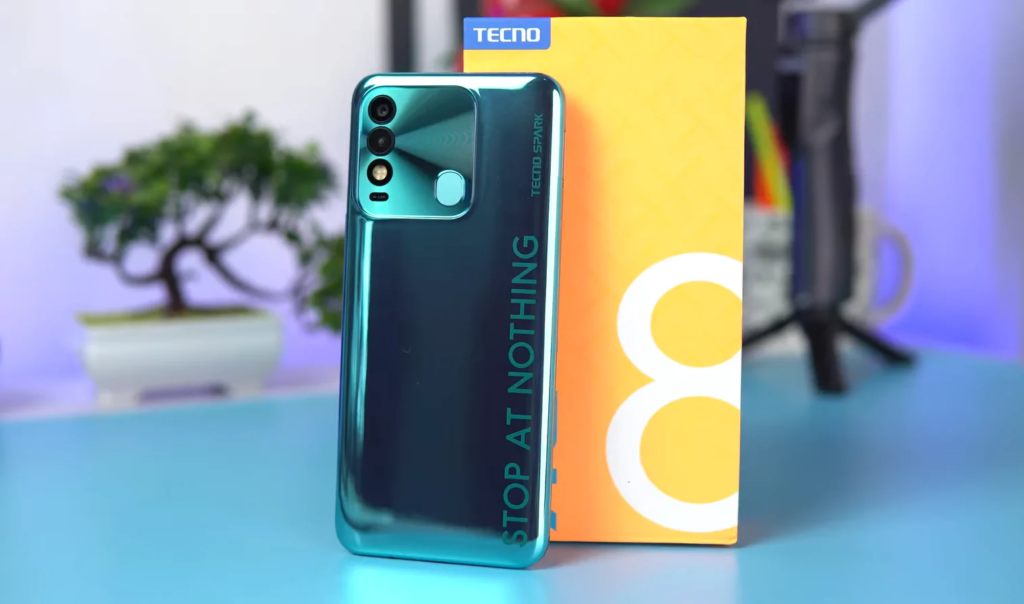 Tecno Spark 8 specifications at a glance
Dimension: 164.8 x 76.1 x 9.2 mm
Weight: 200 grams
Display type: IPS LCD
Software: Android 11, HIOS 7.6
Processor: Mediatek Helio A25
Selfie Camera: 8 MP (wide)
Rear Camera: 16 MP (wide) + Secondary unknown camera
Comparing features and specifications of Tecno 7 and Spark 8
Design and display
The design of Spark 7 and 8 are decent, but there are significant differences. One major similarity is that the Tecno 7 and 8 have plastic frames and rear covers, which are durable when handled with care. The Spark 8 and Spark 7 have the same V-shaped notch for the front camera. They have the same display screen size of 6.52 inches and a responsive touch screen.
Performance
Gamers want to know if Spark 7 and 8 are suitable gaming devices. The answers depend on the type of games you want to play. The processors are not as fast as most phones released today. If you want to play candy crush, the Spark 7 and 8 are perfect. However, if you want to play Call of Duty, you'll have to endure the lags and heat generated by your phone.
Camera
As we keep comparing both phones, you'll discover they have several similarities. The front and rear cameras of the Spark 7 and 8 are similar, 8MP and 16MP, respectively. They have the same camera software and hardware. The main camera has an F/1.8 aperture along with four LED flash, while the selfie cam has an f/2.0 aperture with dual LED flash. You'll be able to capture good images from both-sided lenses and record 1080p/720p/480p videos from either of the lenses.
Battery
In terms of battery, the Tecno Spark 7 wins with 1000mah. The Spark 7 and 8 have a different battery life of 6000mah and 5000mah. If you need a phone for high-intensity internetwork, the Spark 7 will serve you better and longer.
Tecno Spark 7 price in Nigeria
You can purchase Tecno Spark 7 phone stores in Nigeria or directly from Tecno stores. The current price of Tecno Spark 7 is not constant as different sells at different rates. However, the starting price of Spark 7 is ₦52,500 Naira. So, if you want to change your phone, you can budget ₦50,000-60,000 Naira for a brand new Tecno Spark 7.
Tecno Spark 8 price in Nigeria
As expected, the Tecno Spark 8 phone is more expensive than the Tecno Spark 7. The starting price of the Tecno Spark 8 is ₦72,000 Naira. However, budgeting ₦71,000-80,000 Naira is essential as prices may vary depending on the location and phone store.