Snapchat is taking a significant step forward in improving its users' profile experience by announcing its integration with the popular link-in-bio tool, Linktree. In the past, only brands and Snap Stars, the platform's top creators, had the privilege of including links on their profiles.
However, following a successful trial period in the previous year, Snapchat is now extending this functionality to all users with public accounts. To add a URL, users can simply navigate to their public profile, click on "edit," and select "Website or Linktree." This feature not only allows users to include external URLs of their choice but also provides enhanced visibility on Linktree's platform.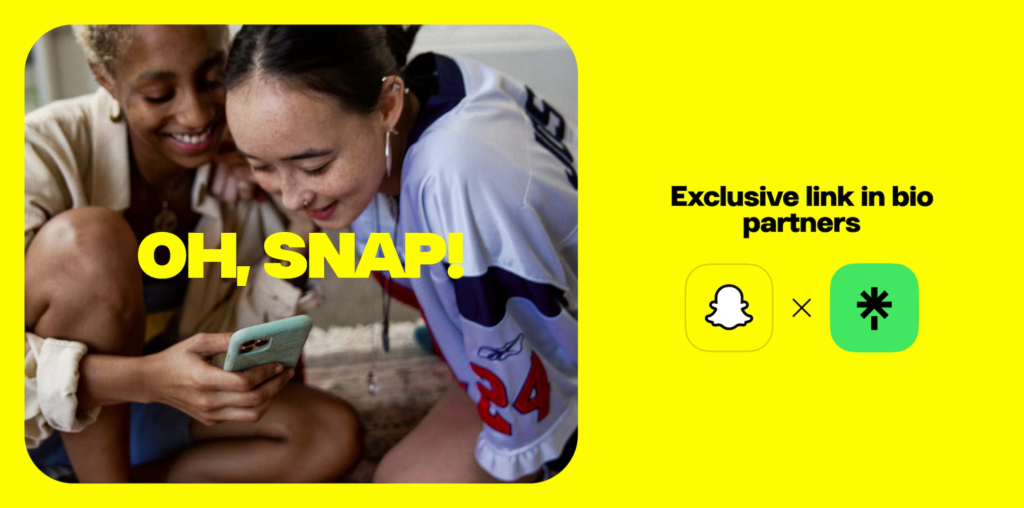 Moreover, creators can now proudly display their profiles on their Linktree pages, featuring a dedicated social icon and an inviting button that encourages visitors to "Add me on Snapchat" or any customized phrase they prefer. This integration not only strengthens the connection between the two companies but also grants Linktree a prominent spot in Snapchat's default share sheet.
As an added bonus, the link-in-bio tool is offering a complimentary three-month subscription to Linktree Pro for users taking advantage of this integration. The Pro subscription offers an array of premium features, including the ability to collect email addresses and phone numbers, embed the latest tweets and YouTube videos, and even secure NFT (Non-Fungible Token) content.
Recognizing the evolving needs of creators, Linktree continues to expand its services by integrating more payment platforms and social media networks. These efforts aim to establish it as the go-to link-in-bio tool for creators, providing them with a streamlined solution to boost their online presence and monetization strategies.