In today's digital age, online payments have become the norm, with e-commerce sales on the rise. Businesses of all sizes need a reliable payment solution to meet the needs of their customers. RexPay, offered by Accelerex, is a payment solution that is designed to help businesses simplify transactions and expand their reach.
For businesses that are looking to grow their online presence, RexPay can be a great tool. With its easy integration and affordable pricing, RexPay makes it easy for businesses to start accepting online payments.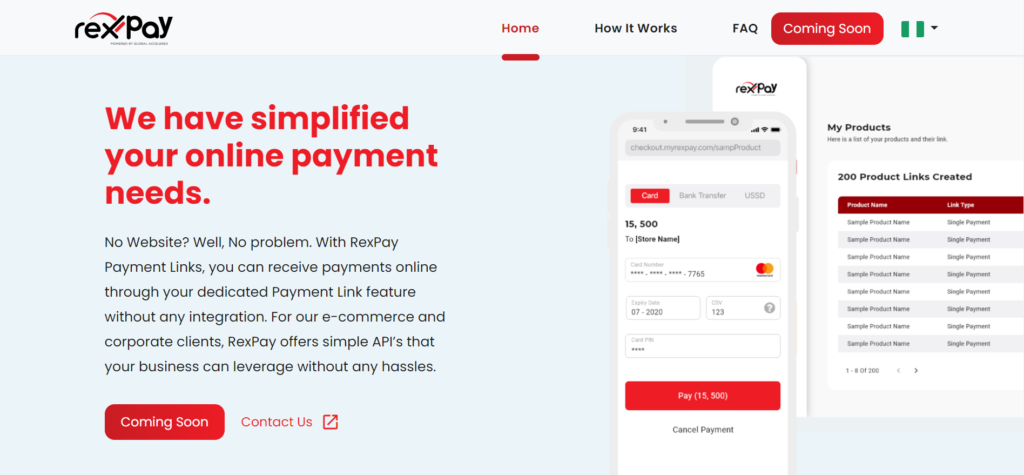 Features of RexPay
1. Generate Payment Link: RexPay's ability to generate payment links simplifies the process of receiving payments for businesses. Whether you're selling a single product or managing bulk purchases, the platform has you covered with a checkout option. This feature streamlines the payment process, making it easy for your customers to complete their transactions and for you to receive payments securely.
2. Share Links Easily: One of the most convenient aspects of the platform is its in-built share feature. Sharing your product links has never been simpler. You can distribute your product links via email or various social media platforms.
3. Monitor Transactions: RexPay offers businesses the ability to monitor incoming transactions. With this feature, you can keep a close watch on the finances of your business, making sure that you're up-to-date with all transactions.
4. Add Team Members: The platform simplifies team management by allowing you to add as many team members as needed. This user management feature allows everyone on your team have access to the system with the appropriate roles and permissions.
5. Manage User Roles: The ability to manage user roles ensures that different team members have designated abilities within your organization. This feature promotes streamlined operations by granting team members access to the specific functions they need to perform their roles effectively.
6. Multiple Checkout Option: In the world of business, customer convenience is important. RexPay understands this, which is why it offers multiple checkout options. Whether your customers prefer to pay with their card, through account transfers (internet banking), or USSD, the platform has you covered. This flexibility means that your customers can select the payment method they're most comfortable with.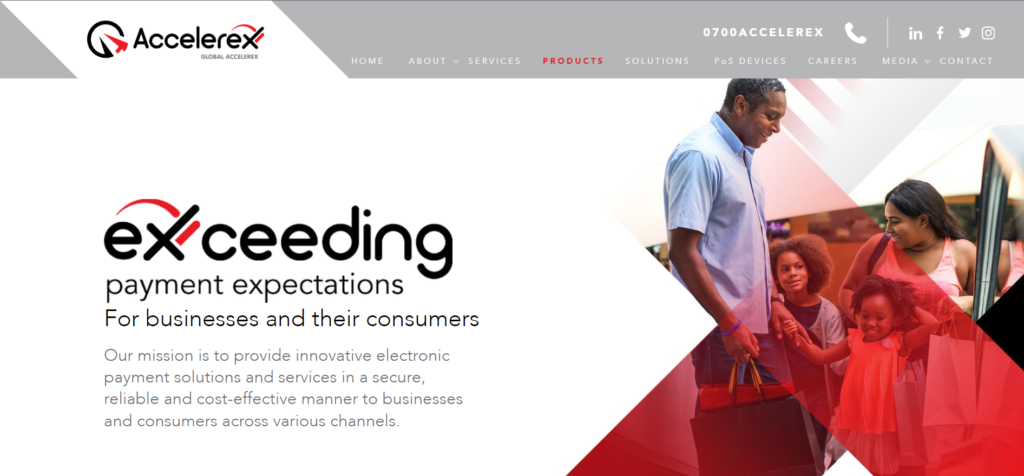 Is RexPay Legit?
RexPay is a legitimate payment solution offered by Global Accelerex Limited. It is noteworthy that they are certified by the Central Bank of Nigeria as both a Payment Terminal Service Provider (PTSP) and a Payment Solution Service Provider (PSSP).
This certification underscores their credibility and compliance with regulatory standards, reassuring users that RexPay is a trustworthy platform for conducting online transactions. So, if you're considering using the platform, you can do so with confidence, knowing that it operates in accordance with the regulations set forth by the Central Bank of Nigeria. RexPay's physical address is 8a, Eric Moore, Street, Wemabod Estate, Ikeja Off Ajao Road, Lagos.
Overall, RexPay is an easy-to-use payment solution that can help businesses of all sizes grow and expand.