The Kenyan government has instructed the Worldcoin cryptocurrency project, led by US tech entrepreneur Sam Altman, to halt the enrollment of new users due to concerns about data privacy.
Worldcoin, which offers free crypto tokens to individuals who consent to undergo eye scans, has attracted thousands of Kenyans looking to get the digital currency valued at around $49 (£39).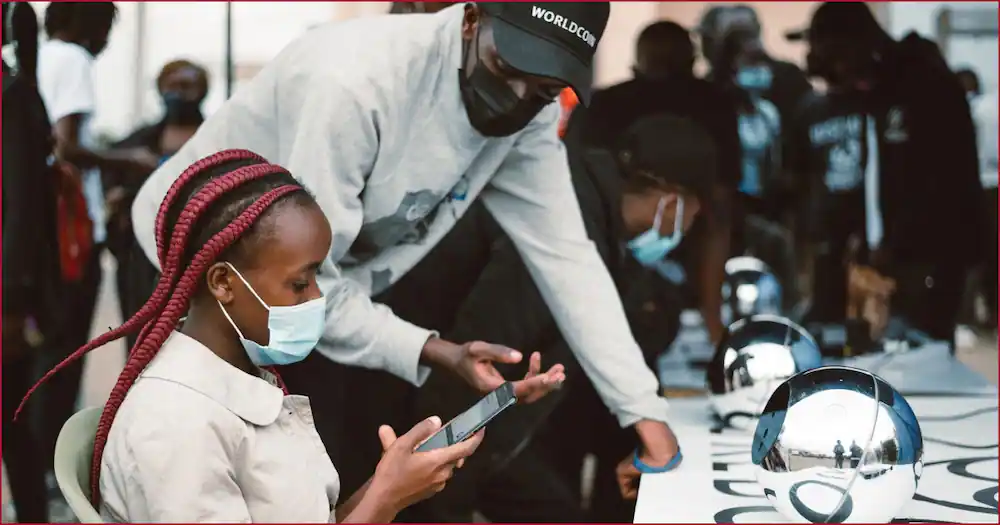 The government has cautioned citizens against sharing their data with private companies. Initiated in Germany and guided by OpenAI CEO Sam Altman, the project provides users with a unique digital identity, referred to as a "World ID," obtained through scanning their distinct iris patterns.
The project's goal is to address a major challenge in the crypto industry by introducing a private identity solution, aiming to counter spam bots and scams that exploit pseudonymous interactions.
Those who registered in Kenya received 25 free tokens valued at about 7,000 shillings, leading to a massive turnout across multiple registration points in the capital city, Nairobi.
ICT Cabinet Secretary Eliud Owalo mentioned in a Wednesday morning interview with NTV that the Office of the Data Protection Commissioner (ODPC) will soon release a detailed statement about the concerns regarding the Worldcoin cryptocurrency trend.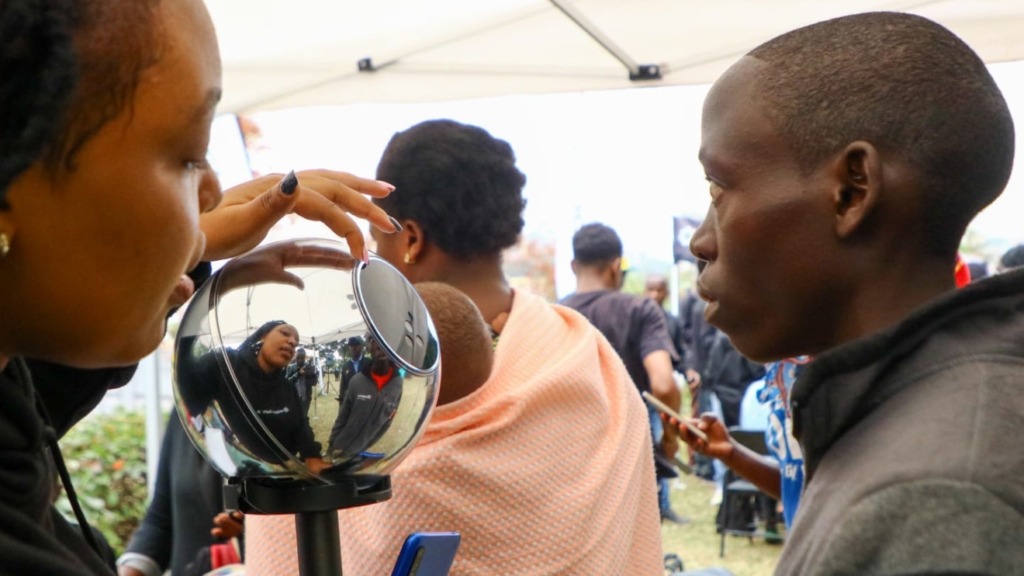 "As per the Data Act of 2019, Worldcoin seems to be following the law. The ODPC got information about this, contacted the entity, and they've had several meetings. We're going to tackle this matter from various angles," explained Owalo.
Worldcoin's expansion hasn't been limited to just one country; it's made its debut in several nations, such as Indonesia, France, Japan, Germany, Spain, and the UK. Data protection authorities in a number of these countries have declared their intention to investigate its operations.
Since its inception, individuals from different corners of the globe have been enthusiastically heading to registration spots, eager to have their eyes scanned by the orb.
Even before Kenya's involvement, authorities in the United Kingdom, Germany, and France had already initiated inquiries into Worldcoin's practices.
It's quite something to think about the effect the Worldcoin frenzy could have in Nigeria, especially given the current economic situation in the country.