LG Smart TVs are the latest revolution in home entertainment, transforming your ordinary television into a hub of connectivity and interactive experiences. Unlike traditional TVs, Smart TVs are equipped with internet connectivity, opening up a world of possibilities that extend far beyond watching your favorite shows.
Smart TVs have many apps, streaming services, and interactive features that make your TV experience even better. LG Smart TVs offer a range of features that make them a popular choice for consumers.
Some features of LG Smart TVs include:
High quality picture and sound: LG Smart TVs use a variety of technologies to deliver a stunning picture and immersive sound experience. These technologies include OLED and QLED displays, Dolby Atmos surround sound, and AI-powered picture processing.
Lineup of smart features: LG Smart TVs come with a variety of smart features, including access to streaming services, web browsing, and apps. They also have voice control capabilities, making it easy to interact with your TV without having to use a remote control.
Connectivity options: LG Smart TVs have a wide range of connectivity options, including HDMI, USB, and Wi-Fi. This makes them easy to connect to other devices in your home, such as your gaming console, or soundbar.
webOS: LG Smart TVs equipped with webOS provide access to apps and streaming services. From popular streaming giants like Netflix, Hulu, YouTube and Amazon Prime Video to games, social media platforms, and productivity tools.
webOS is a Linux-based multitasking operating system for smart devices such as smart TVs and it is also being used in a number of other devices. It is currently owned by LG Electronics and is the primary operating system for LG smart TVs. LG made WebOS to be easy to use, friendly for users, and most of all, enjoyable.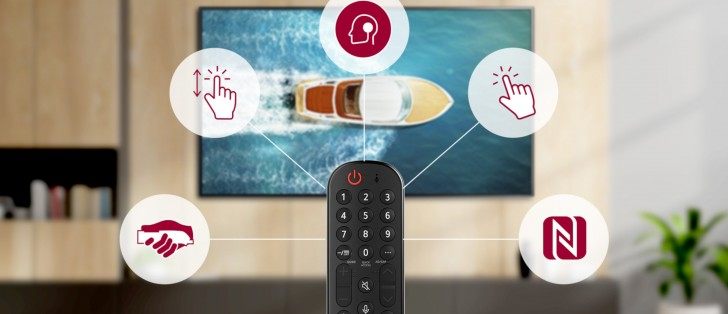 Here's a quick guide to use webOs on LG Smart TV:
Power On: Plug in your LG Smart TV and connect it to your home Wi-Fi network. This will grant you access to apps, streaming services, and online content that webOS offers.
Launcher: Familiarize yourself with the remote control, which serves as your primary tool for interacting with webOS. The launcher, located at the bottom of the screen, provides quick access to your apps.
Card UI and Multitasking: webOS features a unique Card UI that displays open apps as cards, allowing you to easily switch between them without losing track of your activities. This multitasking capability streamlines your experience.
Casting: webOS integrates with your smartphone, allowing you cast content directly to your TV.
Voice Recognition: webOS incorporates voice recognition technology, allowing you control your TV using simple voice commands.
Customization: You can customize your webOS experience. Adjust display settings, manage connected devices, and personalize your launcher to reflect your preferences.
Regular Updates: LG regularly releases updates for webOS, introducing new features, improving performance, and overall user experience. Keep your TV up-to-date to enjoy the latest advancements.
What can I watch with LG Smart TV WebOS?
WebOS is your gateway to a smorgasbord of streaming services. Whether you're a fan of Netflix, Amazon Prime Video, Hulu, Disney+, or any other popular streaming platform, WebOS has you covered.
With WebOS, you can watch live TV. Enjoy real-time broadcasts of your favorite channels and say goodbye to traditional cable TV subscriptions. WebOS also takes your viewing experience a step further by offering personalized recommendations. The more you watch, the smarter it gets. The operating system analyzes your preferences and viewing habits to suggest content that fits your interests.
WebOS comes with a built-in web browser, allowing you explore the web directly from your TV. It's perfect for casual surfing, checking emails, or even streaming content from websites not covered by mainstream apps.