Although released on Jan 20th, 2022, the Gionee G13 Pro is still making waves in the mobile phone market in Nigeria. If you need a break from the Infinix and Tecno buzz in Nigeria, you can opt for the Gionee G13 pro, as it is packed with all the features necessary for a complete mobile phone experience.
The features of the Gionee G13 Pro are discussed below; if they match your taste, don't hesitate to get one and stay connected.
Design
The design of the Gionee G13 Pro is lightweight. It is a delicious mix between weight and usability. Even the phone's shape is alluring in itself, as the screen's dimensions are 158 x 76 x 9.2mm. With these dimensions, you can conveniently watch movies on your phone and have a broad view for gaming.
When it comes to colour, you either purchase purple, black, blue, or silver, depending on your preference. The phone is designed to work with Nano SIM cards, so if the size of your SIM card is micro, you might have to cut it further.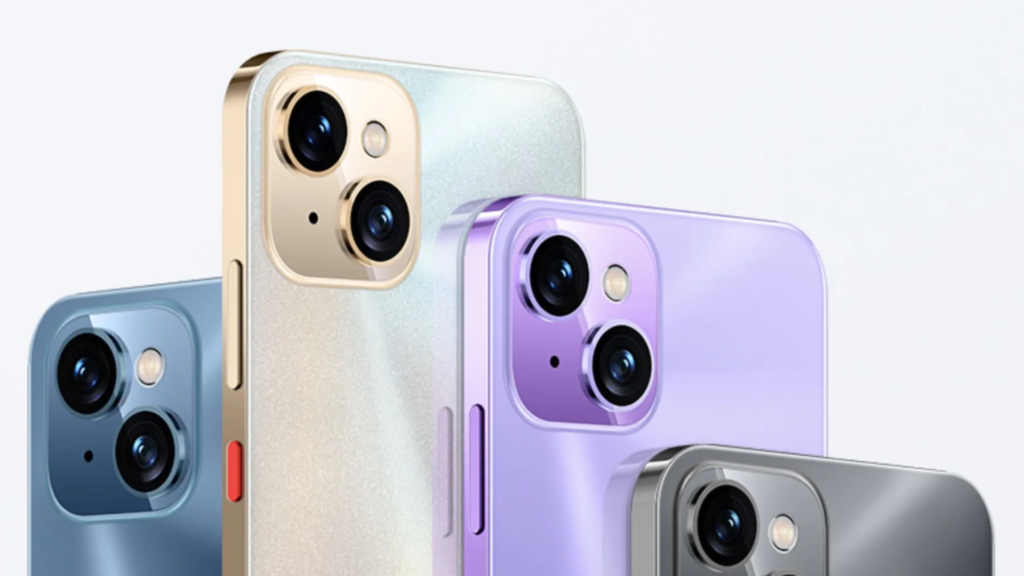 System
For the G13 series, Gionee employed one of the best operating systems. With the Harmony OS V2.0, you'll get an easy, fast, and super responsive user experience. Gionee also employed the UNISOC Tiger T310 chipset to deliver an even more robust user experience.
The G13 Pro's quad-core CPU, positioned in the mid-range spectrum, provides a reliable and efficient performance foundation. The PowerVR GT7200 offers extensive support for graphics standards and APIs, ensuring compatibility and enabling developers to create cross-platform applications with ease.
Display
With the 6.26-inch screen size that the G13 series has to offer, you should know that there are no limits to what you can do with the device. Even more, it has a display resolution of 720 x 1600 pixels. The display supports multi-touch functionality to increase its efficiency.
Memory
For most phones, the RAM space is a function of its speed, and Gionee understands this. Gionee incorporated 4 GB RAM in the G13 series, which is enough to optimize its functionality and maintain a perfect balance between balance enjoyable user experience. These specs mean you can download, install, and play memory-intensive games without worrying that your phone will stop or hang.
Camera
Since the Gionee G13 was made with students and youths in mind, you can trust that the camera settings are mind-blowing. With the multiple back cameras, you'll experience a whole new world. The back and front camera support autofocus and has an LED flashlight on its rear panel that allows you to take clear photos in locations that are not well-lit. With the centrally placed front camera, the Gionee G13 allows you to take clear selfies and make video calls without stress.
Connectivity
The Gionee G13 supports a 4G network, and this helps in a fast internet connection in whatever location you might find yourself. The mobile device also has an incorporated GPS receiver that enables you to connect to WiFi seamlessly.
Gionee G13 Pro Price in Nigeria
The prices of mobile phones in Nigeria depend on your location and the location you decide them. Most stores sell phones at a cheaper price than others. However, you must also watch out for fake mobile phones. Some phones are cheap because they are clones of the original. After reading this article, you should never have a problem recognizing the fakes or the original.
The price range of a Gionee G13 Pro in Nigeria is between 35,000-40,000 Naira. If you think about it, the price is worth it since all the features are well-rounded. It is why Gionee has been known to be called a budget phone.
Where to Buy Gionee G13 Pro
There are phone stores everywhere, but you have to be careful so that you don't end up with a fake. The best place to buy your Gionee G13 Pro is from the Gionee-approved stores near you because you'll get an assured warranty. However, if there's none near you, you can try a trusted phone store online or around you. Ali Express sells Gionee G13 Pro at an even cheaper rate of 33,000 Naira with the added advantage of free shipping. Just ensure that you shop where it is most convenient for you.