Kenyan agtech startup FarmWorks, which empowers farmers with access to essential farm inputs and a marketplace for their produce, has successfully secured $4.1 million in a pre-Series A funding round.
Acumen Resilient Agriculture Fund, an existing investor, led the funding round, while other contributors included Livelihood Impact Fund, Vested World, several family offices, and angel investors. With this latest funding, FarmWorks has now raised a total of $5.6 million in equity funding, fueling their mission to revolutionize the agricultural sector in Kenya and empower farmers across the country.
FarmWorks' CEO, Yi Li, who co-founded the startup alongside Peter Muthee in 2020, shed light on the purpose of the funding. According to Yi Li, the resources will be channeled into three key areas. Firstly, the startup aims to strengthen its data analytics capabilities. Next, it plans to leverage the power of AI to improve agricultural production. Lastly, the funding will support the business in making better lending and planning decisions.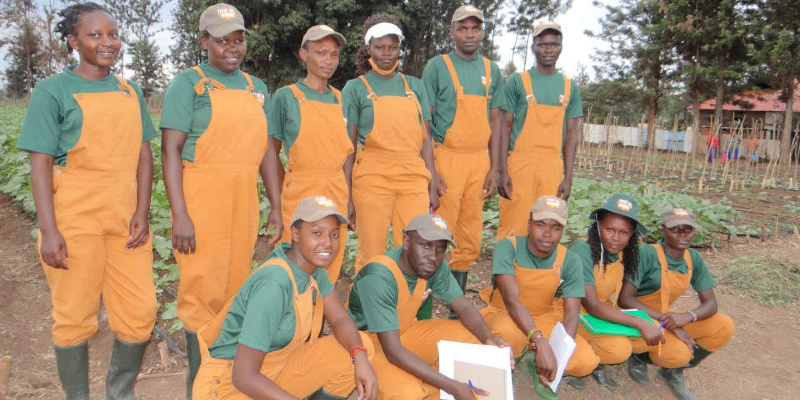 With these strategic investments, FarmWorks is poised to further its mission of transforming the agricultural landscape with advanced technologies and data-driven insights.
FarmWorks offers a comprehensive range of services to farmers, encompassing farm inputs, pest control solutions, and the purchase of their produce for either export or local sales. Additionally, the startup provides farming equipment, such as drip irrigation kits, on a loan basis.
By integrating both production and distribution aspects of the business from the outset, FarmWorks ensures an efficient process that benefits both farmers and consumers alike, contributing to the growth of the agricultural sector in Kenya.
Initially, FarmWorks used to cultivate crops on its own farms, but they have now turned these farms into training facilities. The decision was driven by the realization that running large farms incurred substantial operational expenses.
By shifting their focus, FarmWorks recognized that they could make a more significant impact by supporting a larger number of farmers instead. As a result, they deliberately chose to scale up their out-grower strategy, which has gained momentum. The farms they previously owned now serve as training grounds, allowing them impart valuable knowledge and expertise to more farmers.