ZippyShare, a popular file-sharing website that has been operational since 2006, has declared its intention to shut down by the end of March 2023 due to financial constraints. Zippyshare provides a free service and earns revenue from advertisements. With over 43 million monthly visits, it is one of the largest file-sharing sites on the internet.
Yesterday, ZippyShare made an announcement that they will be discontinuing their service, and users have until the end of the month to save any important files they may have on the platform.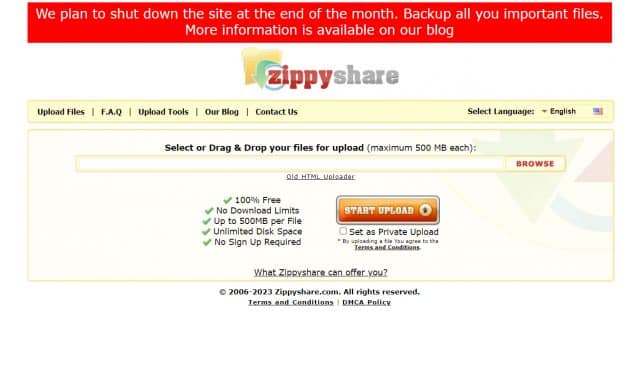 According to a recent announcement on the ZippyShare blog, the site will continue to function normally without any modifications until end of the month.
It reads, "We've decided that we're shutting down the project at the end of the month. Please make backups of your important files, you have about two weeks to do so. Until then, the site will run without any changes."
ZippyShare has cited rising costs and declining revenue as reasons for shutting down the file-sharing service. The company notes that traffic to the site has been dwindling as users gravitate towards more modern file-sharing platforms that offer superior features and performance. Furthermore, an increasing number of ZippyShare users are deploying aggressive ad blockers, causing a sharp decline in advertising revenue for the site.