Before now, we needed a cinema or DVD to watch movies. Thanks to technological innovations that birthed streaming services such as Netflix, we can now watch movies on the go. Streaming services for movies have made watching movies from the comfort of our phones and laptops very easy.
There are several streaming services available today like Hulu, HBO, Netflix, Disney, Showmax, Apple TV and so on. The most popular of them all is Netflix, as it is available in more countries than the rest.
Netflix is a hub of good movies, both old and new. With over 200 million subscribers worldwide, Netflix has managed to continue to be the streaming platform of choice for most people. Apart from the fact that the Netflix subscription fee is relatively inexpensive, the platform is also easy to Navigate. The ease of use of the platform has helped to expand the target audience of Netflix from only Youths to both the young and old.
There is a saying that goes thus, "Variety is the spice of life", and Netflix has implemented this saying in every aspect of its platform. There are over 3000 movies and TV series on Netflix, which gives subscribers an extensive range of entertainment to pick from. The movies are grouped according to genres like comedy and thrillers, Continents like Europe and Africa, and book adaptations.
Even with the wide range of movies, some movies are more watched than others. The films that receive more views by subscribers outperform the others, especially in terms of money; it is raking into Netflix. A typical example of a highest-grossing is James Cameron's Titanic, which became the highest-grossing movie in 1997. It raked in over a billion dollars at the global box officer.
The highest-grossing movies on Netflix in 2022 can only be ascertained by using the most-watched movies on Netflix in 2022. With that in mind, let's look at the most-watched movies on Netflix so far in 2022. This list can also serve as a recommendation list if you haven't already binged them.
Bridgerton Season Two
Bridgerton is a Netflix series based on the book series by Julia Quinn titled Bridgerton. The story is set in 19th century London, the regency era. It follows and centres on one of the most powerful families in London called the Bridgerton family.
It was directed by Shonda Rhimes and created by Chris Van Dusen, Staring Phoebe Dynevor (Daphne), Rege-Jean Page (Duke of Hastings), Julie Andrews (lady Whistledown), Jonathan Bailey (Anthony Bridgerton), and lots more.
Following the success of season one, season two was approved for production despite speculations that it might be a flop since the Duke of Hastings wouldn't feature. Well, the speculations were wrong, as the second season of Bridgerton garnered 656.2 million viewing hours on Netflix within 28 days after its release.
Money Heist 
Money Heist is a Spanish TV series directed by Alex Pina. Although its fourth and final season was released in September 2021, it is still one of the most-watched series in the world in 2022.
Money heist follows the story of a mysterious man called The Professor who recruits a band of eight robbers with a single characteristic: none of them has anything to lose.
Five months of memorizing every step, every detail, and every probability culminated in eleven days of the robbers being locked up in the National Coinage and Stamp Factory of Spain. Soon, the factory was surrounded by police forces and dozens of hostages in their power to find out whether their suicide wager would lead to everything or nothing.
Money heist had 619 million viewing hours in the first 28 days after its release.
Inventing Anna
Inventing Anna is based on the life of a woman called Anna Delvey. It is a miniseries created and produced by Shonda Rhimes, inspired by the story of Anna Sorokin and the article in New York titled "How Anna Delvey Tricked New York's Party People" by Jessica Pressler.
In inventing Anna, a journalist on the verge of losing face in public took an interest in the story of Anna Delvey, the German heiress who succeeded in stealing the hearts of New York's social scene, including their money.
The release of the miniseries sparked a lot of controversial conversations on social media platforms, which boosted its popularity. So much so that Inventing Anna received 511.9 million viewing hours in the first 28 days of its release.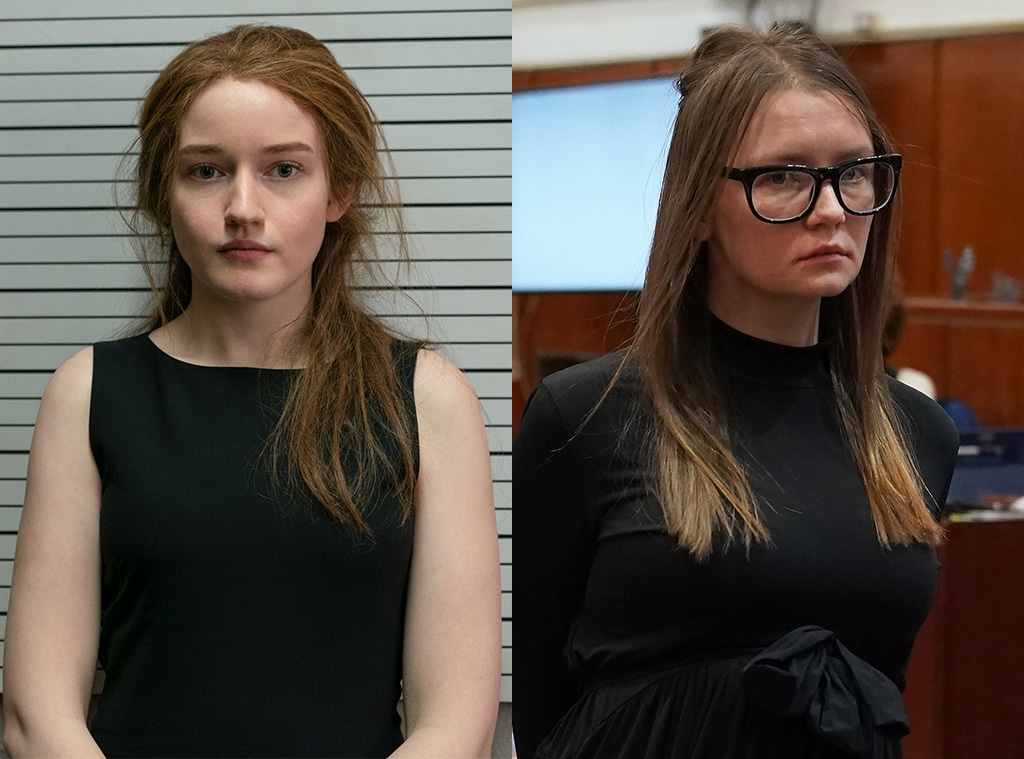 Don't lookup
Don't look up was an highly anticipated movie in 2021. The main aim of the movie was to depict how most people reacted to the pandemic, especially vaccinations against COVID-19. The movie was directed by Adam McKay and features top stars Leonardo DiCaprio, Jennifer Lawrence, Meryl Streep and several others.
The story follows two low level astronomers who must go on a media tour to warn the world of impending doom, which is a large comet that will destroy planet earth. The movie was nominated for four Oscars awards and gathered over 322 million viewing hours in the first 28 days after its release.
If you are yet to watch any of the movies discussed above, do yourself a favor and watch them now.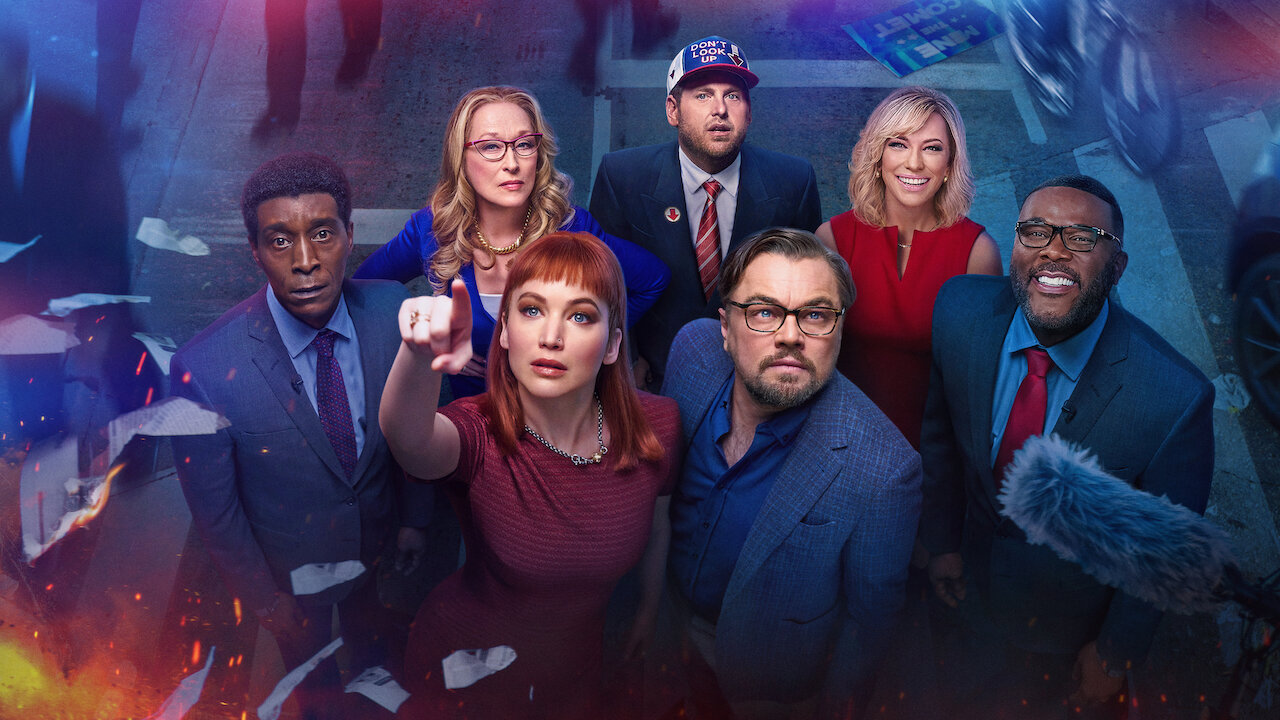 How to sign up on Netflix
Signing up on Netflix is a straightforward process. Follow the steps below to get started.
Visit netflix.com/signup from a mobile browser.
Note: Sign up is not supported on the Netflix iOS app. However, if you are using the Netflix Android app, you'll receive an email from Netflix with a link to finish sign-up on Netflix.com using a mobile or computer browser.
Choose the plan that's right for you. You can downgrade or upgrade at any time.
Create an account by entering your email address and creating a password.
Enter a payment method. Netflix subscriptions start from $9.99 per month.
Download and sign in to the Netflix app on a device running iOS 13.0 or above for Apple users. That's it. Stream on!