A nationwide strike was initiated by drivers affiliated with e-hailing platforms, including Bolt and Uber, as they voiced concerns over their earnings and safety. The strikes were organized independently by driver associations in different provinces, lacking a unified command structure.
Pay Structure Grievances & Survival Challenges
The primary issues raised by the drivers revolve around the current pay structures and service fees imposed by e-hailing platforms. Drivers argue that the pricing of rides is insufficient, making it challenging for them to make ends meet. Additionally, the standard 25% service fee imposed by the platforms further diminishes their earnings.
Drivers are also contending with increasing fuel prices and the substantial costs associated with maintaining their vehicles. These expenses encompass regular oil and tire changes, creating financial strains for the drivers. The combination of low earnings and mounting costs has led to a dire situation where drivers find it difficult to sustain their livelihoods.
In addition to economic issues, drivers are also expressing concerns regarding their safety while providing services. The lack of adequate safety measures within the platforms has become a cause for alarm among drivers, prompting them to demand enhanced safety protocols.
The strike was organized on an ad hoc basis by driver associations in different provinces, highlighting a decentralized approach to protest actions. Although this decentralized structure may lack a unified front, it demonstrates a collective sentiment among drivers across the country.
Despite the strike, the ride-hailing services remained largely operational on the customer apps. However, customers experienced longer wait times for rides as a result of the protest action. Bolt acknowledged the delays caused by the strikes and the subsequent impact on their service delivery.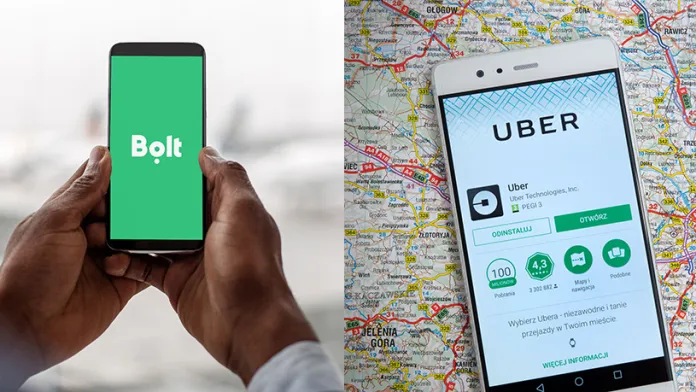 Bolt's Response
Takura Malaba, the regional manager for East and Southern Africa at Bolt, assured that the company was actively monitoring the ongoing protests and remained committed to providing support to both drivers and passengers.
Bolt also engages with local authorities, sharing vital information to address crimes such as hijacking and illegal vehicle impoundment, which continue to pose a significant national concern.
Malaba emphasized that Bolt cooperates closely with the police, providing all relevant information to assist in investigations and ensuring impacted drivers receive necessary support, including trauma counseling through their provider Oaksure.
To address driver safety concerns, Bolt continually implements safety features. This includes an integrated SOS emergency button within the app, which immediately shares the driver's details and location with a 24/7 call center, triggering prompt deployment of private security and emergency services through their partnership with the Automobile Association (AA).
Regarding driver earnings, Bolt is continuously seeking ways to increase them, such as incentivizing passengers, introducing new categories with higher hourly earnings, and promoting the platform to attract more riders.
Uber's Response
Uber acknowledged the planned protests and expressed openness to discussions with drivers.
Over the past month, Uber has been actively engaging with multiple driver associations, including the Soweto E-Hailing Association and the Western Cape E-Hailing Council, as well as various metered taxi associations, government departments, and other structures. These engagements are ongoing and involve surveys and in-person roundtable discussions.
Uber reiterated their commitment to considering driver concerns as they adapt fare policies and roll out new technologies to provide improved earning opportunities. Notably, Uber has implemented a variable service fee in Durban and has plans to expand this approach to other cities. This variable fee structure optimizes earnings by taking into account factors such as trip duration, wait time, pick-up distance, weather conditions, and traffic.
Addressing safety concerns, Uber highlighted their continuous efforts to improve safety through technology. They have introduced some features tailored to the South African market, including an in-app emergency button, 24/7 in-app support, and the Ride Check feature.
Ride Check allows both riders and drivers to provide real-time updates on the progress of the trip, enabling Uber to promptly address any issues through the app, emergency button activation, or reporting through their safety line.