OpenAI has recently released an iOS application for ChatGPT, with plans to launch an Android version in the near future.
The app is available for free on the App Store and offers features such as chat history synchronization with the web and voice input, powered by OpenAI's open-source speech recognition model Whisper.
It is compatible with both iPhones and iPads. Initially, the app is being rolled out in the United States and will gradually become available in other countries over the next few weeks.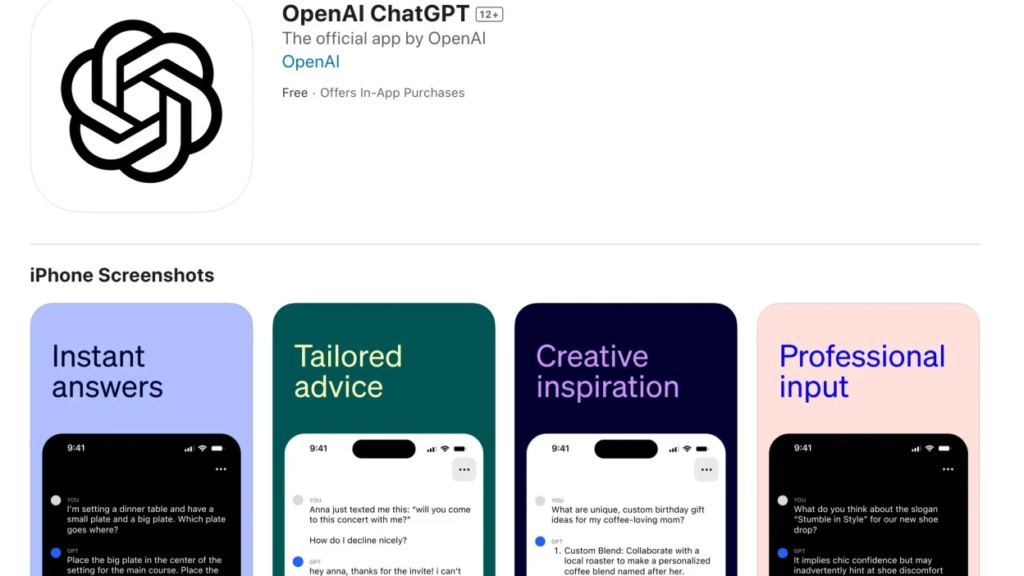 According to the company's announcement, subscribers of ChatGPT Plus will have access to the capabilities of GPT-4 through the newly introduced app. In addition to faster response times and early access to new features, the subscription, which was launched in February, is priced at $20 per month for upgraded features. This includes uninterrupted access to the AI chatbot even during peak times.
ChatGPT mobile app offers a distinct advantage over other AI integrations: it is entirely ad-free. The artificial intelligence company highlights this aspect in its blog post, emphasizing that users can obtain instant answers without the hassle of navigating through ads or sorting through multiple results.
While the company had not previously indicated the arrival of a mobile app, the development aligns with the remarkable popularity of ChatGPT.
The AI chatbot was introduced in November and quickly gained immense traction among users. Given its skyrocketing usage, the introduction of a mobile app appears to be a logical step forward.