Telecom equipment maker Nokia, has unveiled a new brand identity, including a new logo, in a move aimed at promoting aggressive growth. For the first time in nearly sixty years, Nokia has changed its logo, which now features five shapes forming the word NOKIA, replacing the iconic blue color with a range of colors depending on the context.
CEO Pekka Lundmark explained to Reuters in an interview that the new logo reflects Nokia's transition from a smartphone company to a business technology enterprise.
Ahead of the annual Mobile World Congress (MWC) in Barcelona, which commences on Monday and runs until March 2, Nokia's CEO, Pekka Lundmark, made remarks in anticipation of the company's business update.
"In most people's minds, we are still a successful mobile phone brand, but this is not what Nokia is about," CEO Pekka Lundmark. He also stated "We want to launch a new brand that is focusing very much on the networks and industrial digitalization, which is a completely different thing from the legacy mobile phones."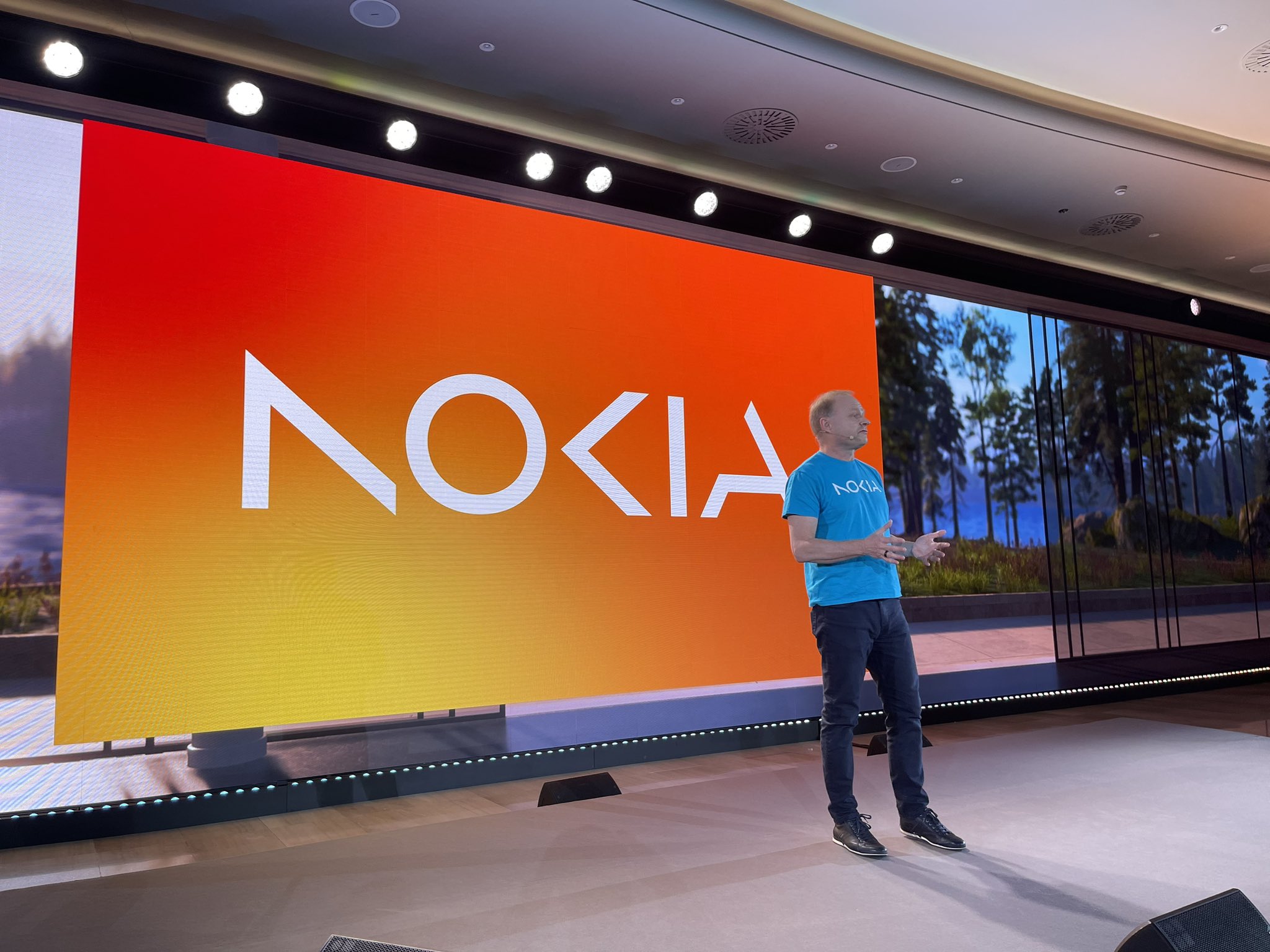 Although, HMD Global Oy currently sells Nokia-branded phones after acquiring the license to use the name from Microsoft Corp., which bought the business in 2014 but later stopped using the Nokia brand.
"We had very good 21% growth last year in enterprise, which is currently about 8% of our sales, (or) 2 billion euros ($2.11 billion) roughly," Pekka Lundmark said. "We want to take that to double digits as quickly as possible."
Telecom equipment manufacturers, including Nokia, have been partnering with major technology firms to offer private 5G networks and gear for automated factories to customers, primarily in the manufacturing sector.
Nokia's primary focus has shifted from selling equipment to telecom companies to selling gear to other businesses. Although the company still aims to expand its service provider business, it is now prioritizing its efforts to cater to the needs of other businesses.
This move is in line with Nokia's broader strategy to position itself as a leader in the business technology space. By shifting its focus to non-telecom industries, Nokia aims to tap into new markets and revenue streams, leveraging its expertise in delivering cutting-edge technologies and innovative solutions. This strategic shift reflects Nokia's commitment to staying ahead of the curve and adapting to the changing needs of the business landscape.