Meta has expanded its paid verification program, Meta Verified, to the United Kingdom, offering it at a monthly fee for both Instagram and Facebook.
Meta Verified is available for a subscription fee of £9.99 per month for the web service, and £11.99 per month for iOS and Android phone users.
This subscription service targets creators and provides various benefits, including proactive impersonation protection, access to customer support, and a coveted blue badge for verification.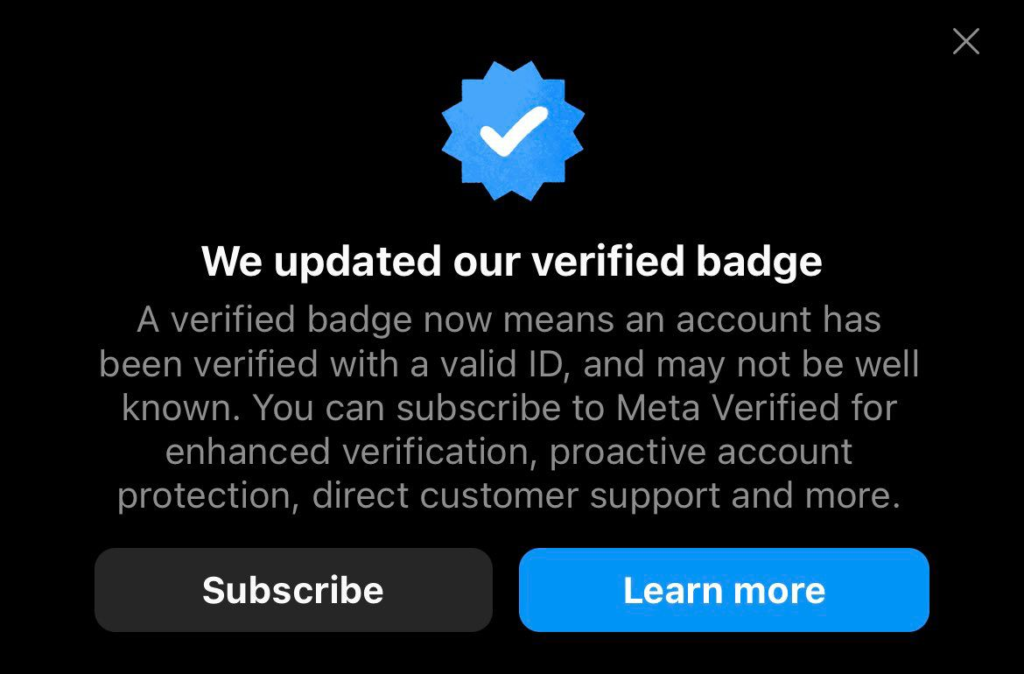 Initially introduced in Australia and New Zealand in February, Meta Verified later became accessible to users based in the United States in March.
Unlike Twitter's verification process, Meta's Verified program requires users to provide an official government ID as part of the opt-in procedure. Furthermore, individuals must be over 18 years old and have two-factor authentication enabled.
It's important to note that once users are verified, they cannot modify their profile name, photo, username, or date of birth without undergoing the entire verification process again.
This feature is currently in the testing phase, with the beta version of the program launching for users in the UK today. However, the release will be rolled out in a tiered fashion, meaning it may take a few weeks before it becomes available for all accounts.
Meta's launch of the paid verification service, Meta Verified, reflects the growing trend among social media platforms to offer premium features and services for a subscription fee.