Mastercard has teamed up with Immersve, a Web3 payment protocol, to enable users to make crypto payments in digital, physical, and Metaverse worlds using USD Coin (USDC) as settlement. USD Coin (USDC) is a type of cryptocurrency known as a stablecoin, which is pegged to the value of the US dollar. Each USDC token is backed by one US dollar held in reserve, providing price stability and reducing the volatility that is typically associated with other cryptocurrencies.
The partnership between Mastercard and Immersve allows for decentralized settlement of real-time cryptocurrency transactions on online platforms that accept Mastercard payments. With the use of existing Web3 wallets, users can directly make crypto payments without requiring a third-party for collateral.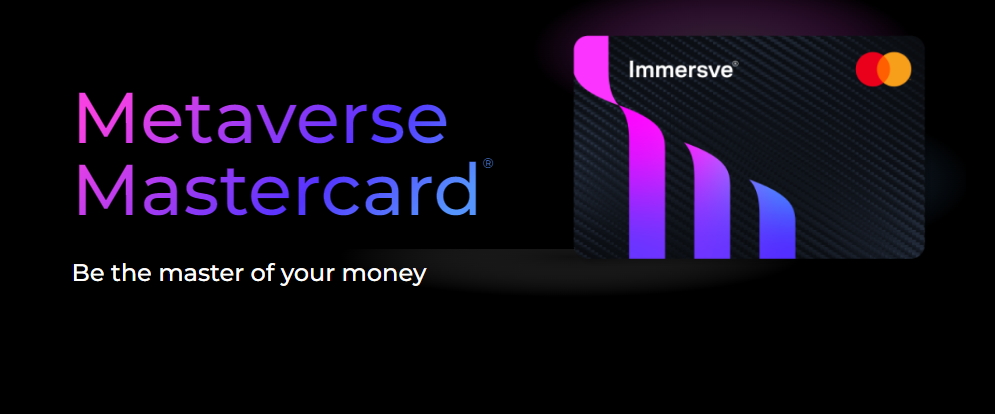 Jerome Faury, the CEO of Immersve, expressed a positive outlook on the potential use cases for cryptocurrencies. In his words, "Collaborating with a well-known and trusted brand like Mastercard is a big step towards mainstream adoption of Web3 wallets."
Immersve is a New Zealand-based technology company that specializes in developing innovative Web3 solutions. The company utilizes decentralized protocols such as smart contracts to create a bridge between Web3 and Web2 applications. This allows for seamless integration and interoperability between different systems, enabling users to access the benefits of decentralized technologies while maintaining the convenience of traditional web applications. By leveraging the power of Web3, Immersve is helping to shape the future of online transactions, creating a more secure, efficient, and transparent digital ecosystem for businesses and consumers alike.
Mastercard, one of the world's leading payment processing companies, has been actively exploring the potential of blockchain technology and cryptocurrencies in recent years. To expand its presence in the blockchain industry, Mastercard has collaborated with several blockchain startups to explore innovative use cases for blockchain technology. By forging strategic alliances with key players in the blockchain space, Mastercard is positioning itself as a major player in the rapidly-evolving world of digital payments.