Luno stands out as a prominent global cryptocurrency company, serving millions of customers across various African countries. This platform offers a range of features designed to improve the cryptocurrency experience for users.
With a secure and user-friendly wallet, the exchange provides a reliable space for users to manage their digital assets. The platform's instant buy feature allows quick and convenient cryptocurrency purchase, while the sell feature facilitates the seamless conversion of cryptocurrency to cash. Luno's widespread presence and set of features make it a go-to choice for people looking to navigate the world of cryptocurrency with ease.
Luno is indeed available and actively supported in South Africa, boasting a substantial user base in the region. What sets Luno apart is its commitment to regulatory compliance and user security. The platform is registered with the Financial Intelligence Centre (FIC) and has implemented a Know Your Customer (KYC) and Anti-Money Laundering (AML) framework. This not only ensures a secure environment for users but also reflects Luno's dedication to adhering to regulatory standards in South Africa.
For South African users, the exchange provides the convenience of buying various cryptocurrencies, including Bitcoin, Ethereum, Bitcoin Cash, USDC, XRP, Litecoin, Chainlink, Uniswap, Cardano, Solana, and Avalanche, using the local currency, ZAR.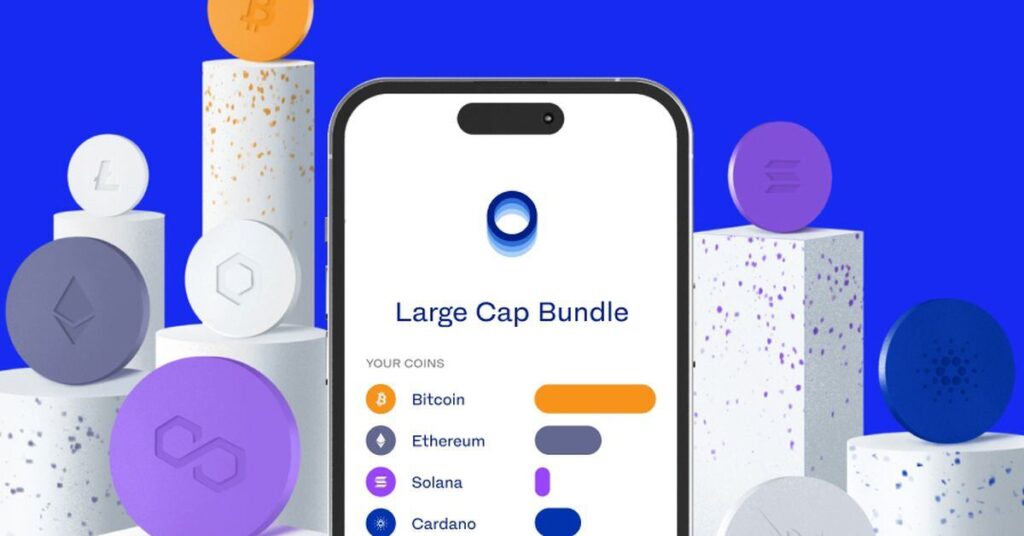 How to Join Luno in South Africa
Joining Luno in South Africa is a straightforward process that anyone can follow. Here are the steps to get started:
Go to the official website using your web browser or download 'Luno' on your app store.
Look for the "Sign Up" or "Create Account" button on the homepage and click on it.
Enter your email address and create a secure password for your account. This will be your login information.
The exchange will send a verification email to the address you provided. Check your inbox and click on the verification link to confirm your email.
Once your email is verified, you'll need to complete your profile by providing some basic information. This may include your full name and contact details.
Set up additional security measures; two-factor authentication, to make sure your account is safe.
The exchange follows regulatory standards, so you may need to verify your identity. This could involve submitting identification documents, and the process is designed to ensure a secure environment for all users.
After your account is set up, you can deposit funds into your wallet using the available options, which often include bank transfers.
Once your account is funded, you're ready to explore the platform. Navigate through the features, check out the available cryptocurrencies, and start your cryptocurrency journey with Luno.
Also Read: Is Luno Available in Tunisia?
Crypto Purchase Limits on Luno in South Africa
In South Africa, Luno sets specific crypto purchase limits based on different verification levels. At Level 1, where users confirm their mobile number and basic personal details, there is a limit of R 15,000.00 for both deposits and withdrawals over all time.
Moving to Level 2, achieved by submitting a government-issued ID and a recent selfie photo, users can enjoy increased limits of R 50,000.00 for deposits and withdrawals per month.
For those who reach Level 3, obtained by providing residential address details and specifying employment status, occupation, and source of funds, there are no specified limits.
Each level corresponds to specific verification requirements, starting from confirming basic personal details at Level 1 to more extensive documentation and information at Level 2 and Level 3.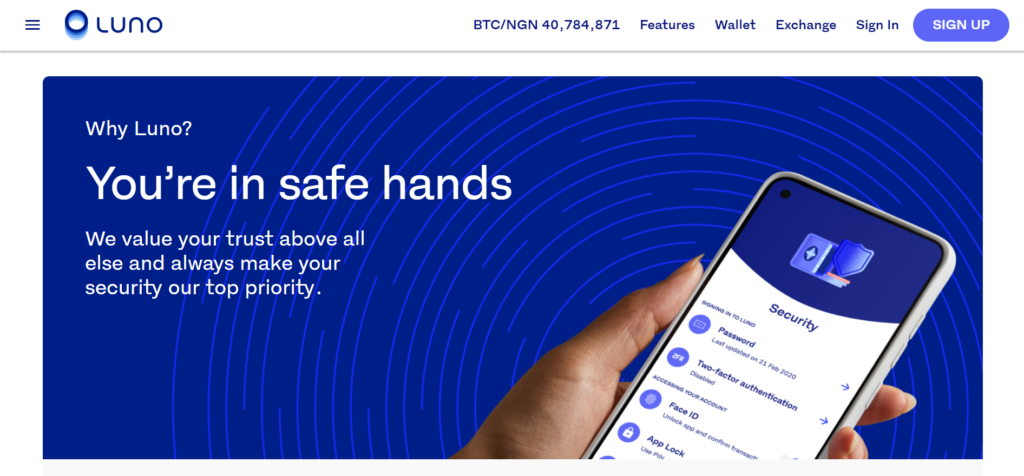 Luno South Africa Withdrawal
The withdrawal process from Luno in South Africa is designed with convenience in mind. The exchange provides an express withdrawal option. The duration for regular withdrawals to reflect in your bank account may vary, taking up to two business days depending on your bank.
Luno's withdrawal fees consider user preferences and transaction methods. If you opt for the EFT method (bank transfer), you can enjoy a fee-free withdrawal. However, for those who choose to sell using the Luno Wallet or opt for Instant Sell, a 2.00% fee is applicable.
Luno has firmly established itself with a robust user base in South Africa. Whether it's the seamless trading experience, diverse cryptocurrency options, or user-friendly features, the exchange has become a go-to choice for many in the South African cryptocurrency community. The platform's popularity is a testament to its reliability and the trust it has garnered among users.