Nintendo is a well-known Japanese company that has played a significant role in the world of video games and entertainment. Established in 1889, Nintendo initially started as a playing card company and later ventured into various businesses before finding its niche in the video game industry. Today, Nintendo is renowned for creating popular gaming consoles such as the Nintendo Entertainment System (NES), Super Nintendo Entertainment System (SNES), and more recent innovations like the Nintendo Switch.
Nintendo Switch is a gaming console that has captured the hearts of gamers worldwide. Released by Nintendo in 2017, the Switch stands out for its unique design, allowing users seamlessly switch between playing games at home on the TV and taking their gaming on the go in handheld mode. It combines the best of both worlds, offering a dynamic gaming experience.
Portable Gaming: One standout feature of the Nintendo Switch is its portability. With detachable controllers and a built-in screen, players can enjoy their favorite games anywhere, whether it's during a commute, on a road trip, or simply relaxing in a different room.
Joy-Con Controllers: Switch's Joy-Con controllers are another highlight. These controllers can be used together for traditional gaming, detached for multiplayer action, or shared between two players for co-op gaming experiences.
User-Friendly Interface: The Switch features a straightforward and user-friendly interface, making it accessible for players of all ages and gaming backgrounds.
Gaming Modes: The Switch introduces various gaming modes, including tabletop mode, where the console stands on its own for impromptu multiplayer sessions, and handheld mode, ideal for gaming on the move.
Nintendo Games: The console is home to a rich library of exclusive Nintendo games, featuring characters like Mario, Zelda, and Pokemon.
Multiplayer: The Switch provides local multiplayer experiences, allowing friends connect their consoles for multiplayer gaming.
Online Multiplayer: For those who prefer online play, the Switch offers a subscription service, providing access to online multiplayer features and a selection of classic NES and SNES games.
Parental Controls: The Switch has parental control features, allowing parents manage their children's gaming time, content access, and online interactions.
Buying a Nintendo Switch is worth it for many reasons. It offers a gaming experience with its versatility, letting you play on the TV or take your games on the go. The console has a great lineup of exclusive Nintendo games, providing hours of entertainment. It's perfect for both solo gaming and multiplayer fun with friends. If you enjoy gaming and want a console that offers flexibility, great games, and a social element, the Nintendo Switch is a worthwhile investment.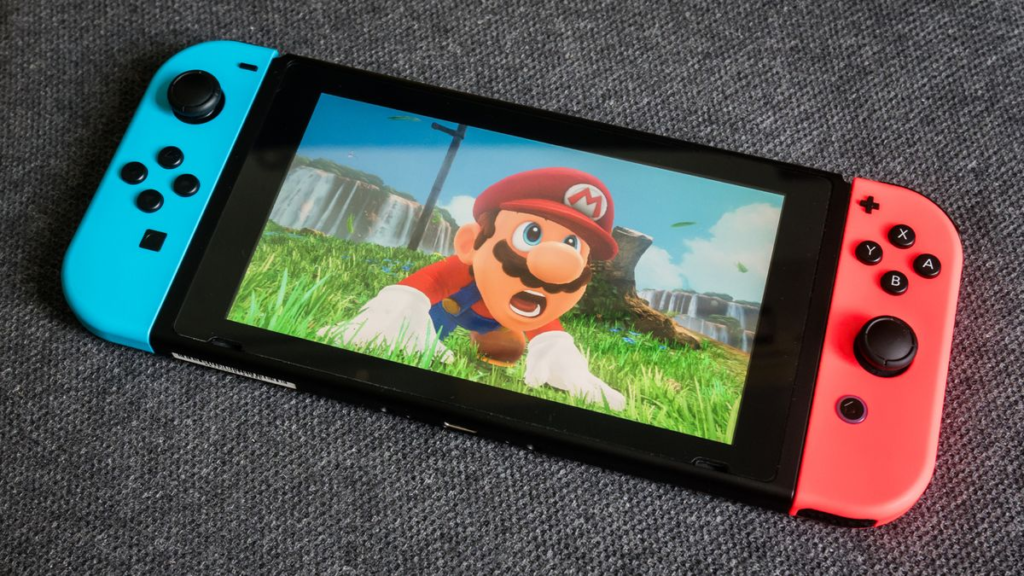 What are Some Amazing Games for the Nintendo Switch?
Nintendo Switch has lots of awesome games for everyone. You can play adventurous quests, racing, strategic battles, or life simulations. The Switch lets you switch between TV and handheld modes, making gaming flexible and fun. Let's check out some fantastic games that people love to play on Nintendo Switch!
The Legend of Zelda: Breath of the Wild: This iconic game takes players on a breathtaking journey through the visually stunning world of Hyrule. With open-world exploration, puzzles, and an engaging storyline, it is a masterpiece that showcases the best of the Zelda series.
Super Mario Odyssey: Join Mario on a globe-trotting adventure to save Princess Peach from Bowser's clutches. Super Mario Odyssey introduces captivating worlds, power-ups, and the lovable companion, Cappy, making it an imaginative platformer.
Animal Crossing: New Horizons: In this life-simulation game, players create their own paradise on a deserted island. With adorable animal villagers, customizable landscapes, and a relaxing pace, Animal Crossing: New Horizons has become a cultural phenomenon.
Mario Kart 8 Deluxe: The ultimate kart racing experience, Mario Kart 8 Deluxe, delivers thrilling races with a colorful cast of characters. With a variety of tracks, fun multiplayer modes, and the iconic blue shell, it's a must-play for competitive gamers alike.
Splatoon 2: Dive into the ink-based mayhem of Splatoon 2, a fast-paced multiplayer shooter. Join ink battles, customize your Inkling, and compete in turf wars with friends or players worldwide.
Super Smash Bros. Ultimate: The ultimate crossover fighting game, Super Smash Bros. Ultimate features a roster of characters from different gaming universes. Engage in frenetic battles with friends or AI, unleashing signature moves and enjoying the chaotic fun of this series.
Pokémon Sword and Shield: Embark on a Pokémon adventure in the Galar region, capturing and battling creatures in Pokémon Sword and Shield. With new Dynamax battles, a diverse Pokédex, and the captivating Wild Area, it is a fantastic addition to the Pokémon franchise.
Luigi's Mansion 3: Join Luigi on a ghost-hunting mission in a haunted hotel in Luigi's Mansion 3. With puzzles, charming visuals, and the quirky Poltergust G-00, it is a delightful and spooky adventure suitable for players of all ages.
Fire Emblem: Three Houses: This tactical role-playing game offers an immersive experience as players lead a group of students through a rich storyline. With strategic battles, character relationships, and a captivating narrative, Fire Emblem: Three Houses is a standout in the genre.
Hollow Knight: Dive into the world of Hallownest in Hollow Knight, a beautifully crafted action-adventure game. With challenging gameplay, intricate level design, and an evocative soundtrack, it is a must-play for fans of challenging platformers.
In conclusion, Nintendo Switch offers a bunch of amazing games that bring joy to players of all ages. With its library of games, Nintendo Switch continues to be a delightful source of entertainment and adventure for gaming enthusiasts around the world.