BasiGo, in collaboration with Kenya Power, inaugurates Kenya's First Public Electric Bus Charging Station in Buruburu.
During the launch event, Jit Bhattacharya, the CEO and Founder of BasiGo, emphasized the significance of this milestone in bringing electric buses within reach of all Kenyans and the wider continent. He stressed the critical importance of establishing dependable charging infrastructure for electric buses worldwide.
The newly opened charging station currently features three charging units, with the capacity to charge up to six buses simultaneously. However, the company has ambitious plans to expand the facility and accommodate thirty electric buses by the end of the year.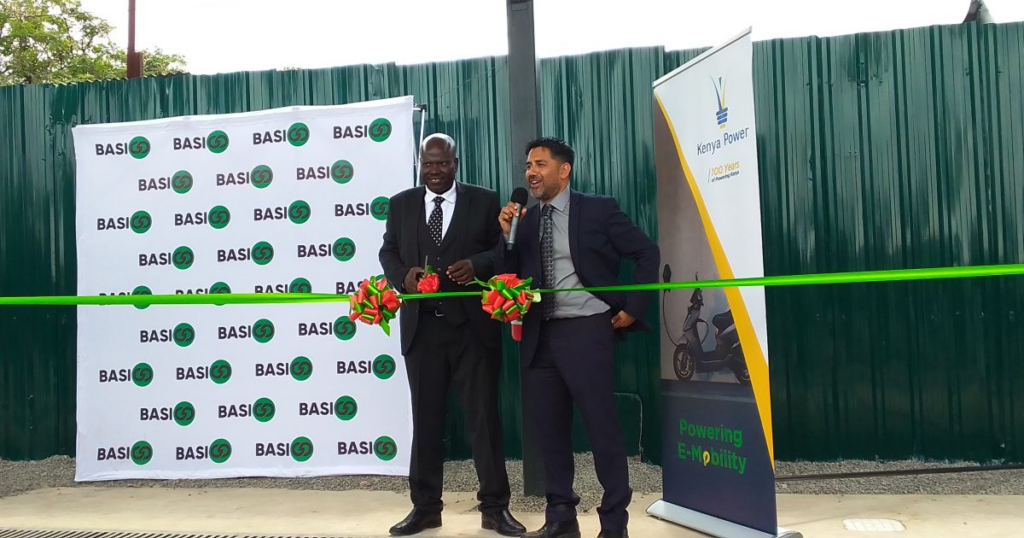 Bhattacharya also highlighted the remarkable growth in the number of electric buses in Nairobi, which has surged from two last year to seventeen at present. This trend indicates a promising shift towards sustainable transportation in the region.
Expanding its reach, BasiGo has established three operational charging sites in Embakasi, Kikuyu, and now BuruBuru. These charging stations have the collective capacity to accommodate the charging needs of over 20 electric buses.
Situated on Rabai Road, the newly launched Buruburu station will serve as the primary hub for Electric Buses operated by OMA Services and Embassava SACCO.
In a forward-looking plan, BasiGo aims to make its charging stations accessible to the public for charging electric cars and trucks by the end of 2023.
This expansion strategy involves deploying similar charging stations throughout Nairobi and, eventually, across the entire country.
BasiGo envisions supporting Nairobi bus operators in operating 1,000 electric buses over the next three years, further propelling the shift towards eco-friendly transportation in the region.